German Shepherd Gallery
  Dogs we have bred or owned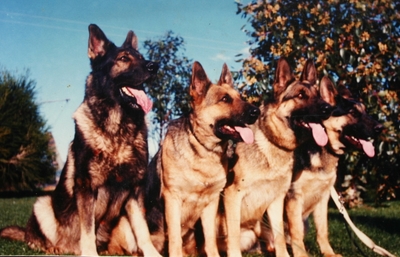 Kennel History
Brooksvale Kennels was established in 1985, my foundation German Shepherd dog being an ex Correctional service dog who was a son of Kamarn Apollo bred by the Kamarn breeders foundation, a group set up to breed and supply German Shepherds to government agencies,Apollos dam Tanfield Grey Lady was imported in whelp to   Orsof v Busecker-schloss SchH3 FH and this litter the Kamarn A litter consisiting of 12 became police dogs,customs dogs, prison dogs, obedience champions and succesfull show dogs stud dogs and brood bitches.
 Brooksvale German Shepherds have competed successfully in obedience trials, agility trials,  worked stock, tracking,IPO,been demo dogs, security patrol dogs, police dogs,Military working dogs,personal protection dogs,family companions and  starred in film and television.
We have bred
excellent graded animals in the specialist show ring,best in
show winners in the all breeds,many breed surveyed stock and are a recipient of the GSDC of Australia breeders award for the Hip and elbow dysplasia scheme.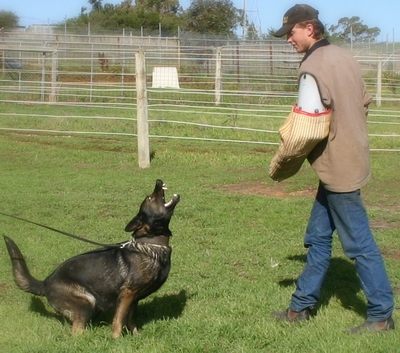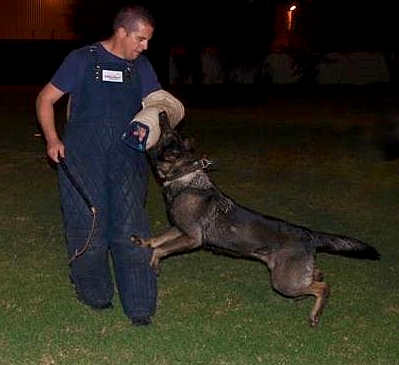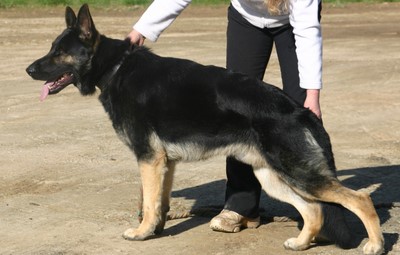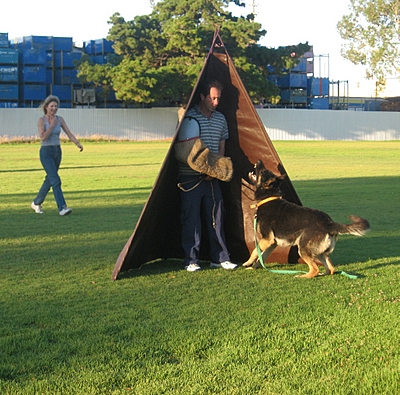 Vondaenero  Anakin  "PD Lupo"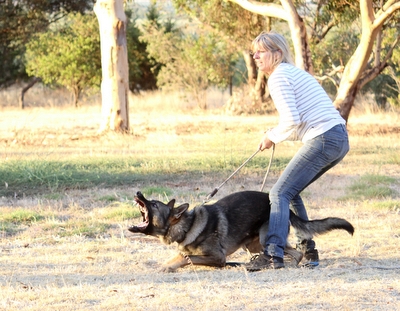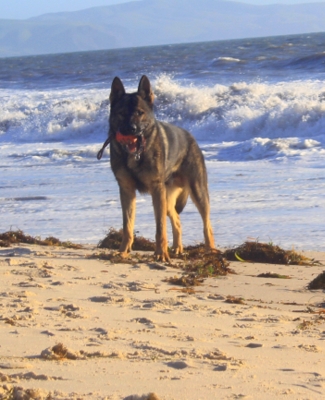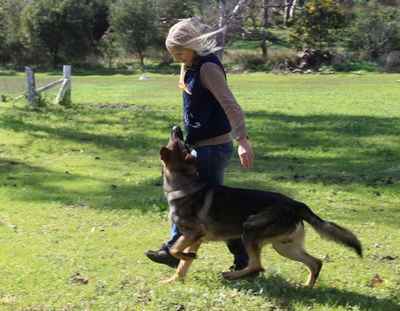 Brooksvale Kali "Shelby"
Brooksvale Kali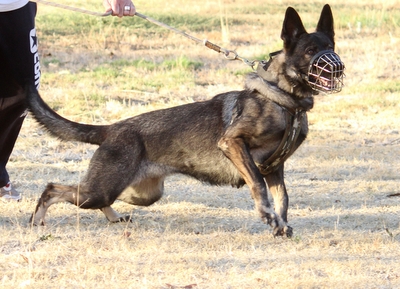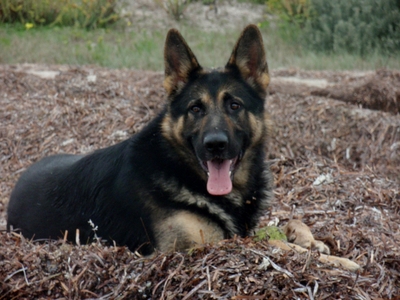 Exit v Heisenberg BH  (Imp NZL)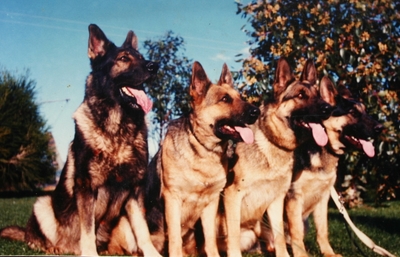 Ben, Mischka and the Brooksvale A litter 1986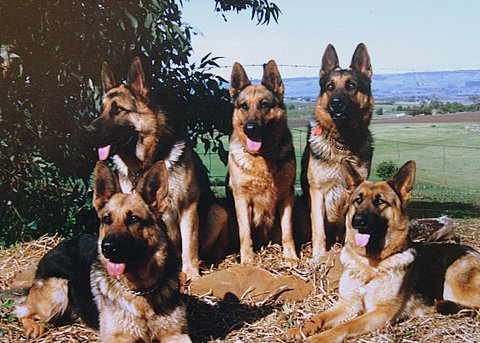 *Brooksvale Flair CD  "A"*Brooksvale Galahad ET CD"A" *Brooksvale  Bopeep ET CDX "A"  Brooksvale Faben CD "A" *Brooksvale Inga  "A"
Brooksvale Bopeep "'A"CDX ET BSCL2 VG. Demo dog