We are a small select kennel located on the Fleurieu peninsula South Australia and are long time owners breeders and trainers of working dogs.We registered our kennel prefix in the early eighties breeding German Shepherd Dogs and have had a long and succesful relationship with this breed ,in 2005 I purchased my first Malinois and have from limited litters bred a number of extremely good dogs,we focus on breeding quality working dogs not quantity dogs on average we breed 2 litters per year and train/trial and health test all of our breeding stock.
Over the last few years we have become involved once again with the Australian Cattle Dog,having owned and trained this breed in the past,we have exciting plans for the future with these wonderful dogs.
Our objective has always been to breed sound resiliant versatile dogs with strong nerves balanced drives and high trainability suitable for a variety of pursuits,our dogs have served in the military,police,prisons been bomb detector dogs worked stock competed in IPO agility,obedience,flyball tracking search and rescue as security patrol dogs and starred in film and television as well as loyal family companions.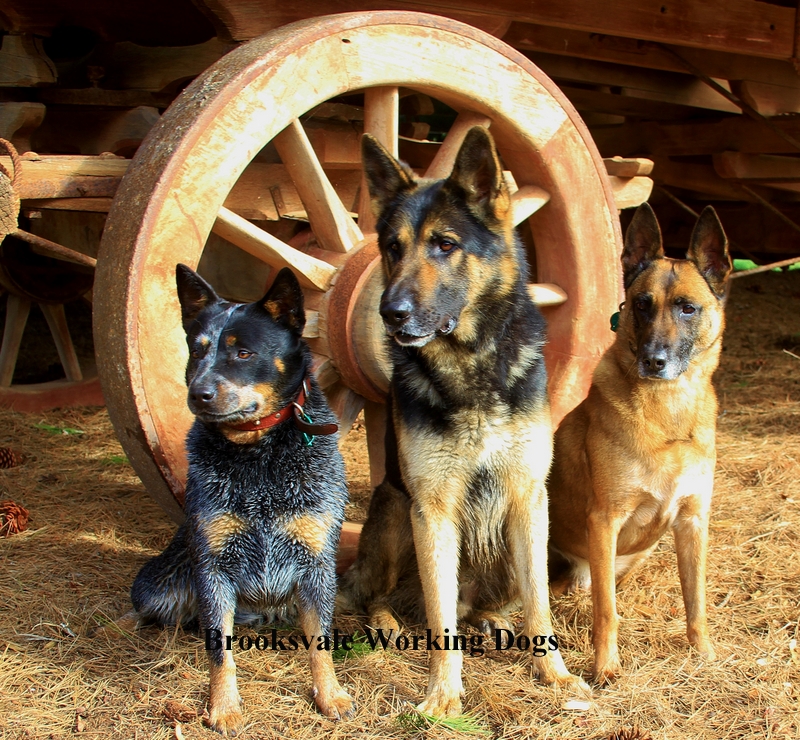 When the tailgate drops the bullshit stops!
                                                                                               www.brooksvalekennels.com
  Sharon Campbell 0402639837