Brooksvale Sunny Cowgirl
"Summer"
Whelped13/11/18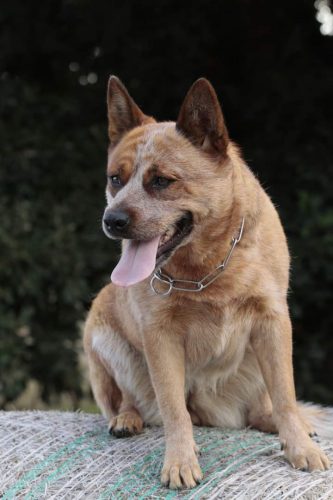 Summer is a very lively bitch with strong drive for the tug and ball,she is sweet natured and good with other dogs and children.
Summer has some well credentialed dogs in her pedigree,her sire Wazwallaby Black Jack is a working stock dog on a large grazing and cropping farm and her Grandsire INT CH Wallaby Smokin  Bundaberg Blu(imp USA) is the highest titled cattle dog here in Australia.Summers dam Darcy has her BH and was trained in the IGP programme doing tracking and obedience,both of Darcys parents are herding titled, we hope to do a HIC with Summer later this year,she is also training in odour detection,obedience,tracking and cattle work.
Summer has had a full Orivet DNA breed test .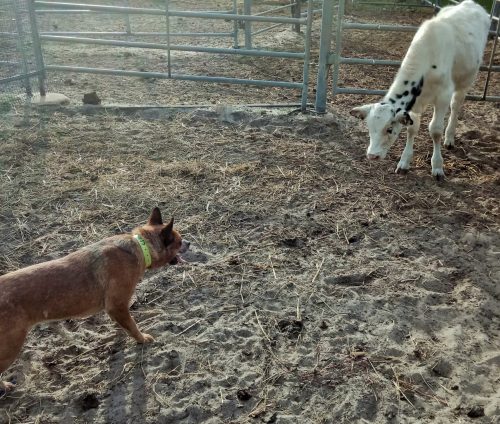 Pedigree of "Brooksvale Sunny Cowgirl "

Parents
GrandParents
GreatGrandParents
SIRE

Wazwallaby Blackjack Red

Working stock dog

CH   Wallaby smokin Bundaberg Blu (IMP USA)

RN CD BN RE OA OAJ NFCL2 HIC CGC VQWX CHIC

GerCH,Swiss Ch Au CH INTL CH Wallaby Ned Kelly. SAR

Jumpin Jokers Didgeridoo(DEU)

HIC

                      Nyinyikay Min Min
Coomablue  Red Teddy
Queblue Landmark Zila
DAM

Willowpark Blu Skye BH

CH Willowpark Bush Tribute RN PT HSAs

Willowpark Red Rebel
Barkingpines Red Rose
CH Willowpark Blue Breeze HT ET

Willowpark Blue Anzac
CH Willowpark Blue Chance
Summer Photo Gallery