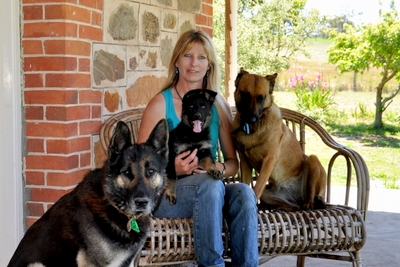 We are a small but select kennel located on the Fleurieu Peninsula South Australia,  I registered my kennel prefix in 1985 breeding German Shepherds from predominately showdog stock,and although having bred and trained some very good dogs from those bloodlines I eventually changed to full working lines,dogs selected for and bred specifically for their drives and working ability consistently produce better working dogs than those animals selected primarily for looks and showring success
I purchased my first Malinois in 2005 after following the breed here and in Europe with interest for a number of years and have owned and trained both FCI registered and KNPV non registered lines.
I do not breed Malinois for the pet market,prefering to sell only to those prepared to put in the time and effort required to adequately train and excercise these dogs,I feel the working line Malinois as a rule does not make a suitable pet for the inexperienced or uncommited owner ,they are a demanding breed that needs to work.
  My objective is to breed physically sound,robust, mentally tough working dogs with strong nerves, balanced drives and high trainability suited to a variety of pursuits..All breeding stock are Hip and elbow xrayed and certified as suitable for breeding as well as worked,either in the IPO programme, Security or personal  protection
 this helps me to maintain a high breeding standard and to improve the working drives and quality of my dogs.